Offset Presses
Sprint Media enhances its digital printing services by adding an offset printing component capability.
Our Hamada 665 press allows us to print in one or two colours Pantone (PMS) such as business cards, letterheads, envelopes, book covers and in whatever quantity is needed.
At Sprint Media we pride ourselves in paramount customer service not only because of the quality of our work, but just as importantly we offer our customers the most economical solution between digital printing and offset printing.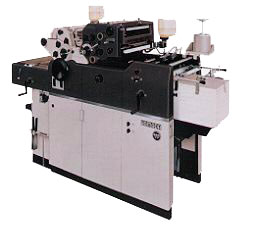 Hamada 665
Some of it main capabilities are:
Printing in one or two colours Pantone;
Print speed is 8500 copies per hour;
Two-sided (two-pass) printing on sheets of up to 12″ × 18″;
Paper thickness of up to 14 dots.