Book Edition — Digital printing services
Whether you need 500, 50 or 10 copies of your work, our state-of-the-art digital printing equipment allows us to print and professionally bind these copies as required by publishing houses, but at a fraction of the cost!
At Spring Media, unlike many other printing services, we do not limit such services only to large print runs, we really pride ourselves in offering print services to customers needing smaller quantities as well.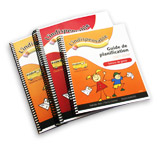 Textbooks, manuals, workbooks, directories
Whether you need only a few copies or a rather large quantity, our expertise in digital printing will allow you to realize your specific project(s) at a lower cost. Order only the quantity you need. We archive your printing files and when more prints are needed either with a single phone call from you, or an online request, and Sprint Media will print the exact amount of copies you need with a quick turn-around time frame.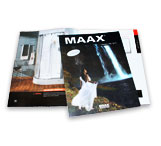 Catalogs, magazines, price lists
Impress your customers! Whether in the form of binders, folded documents, soft-bound bindings, paper-covered or saddle-stitch , spiral binding, perfect binding, etc. At Sprint Media we are experts in helping our customers professionally present their products and services, IN print, for their own customers.
In fact, the advantage of digital printing gives our customer the flexibility to make regular corrections to their printed documents, therefore keeping them regularly updated.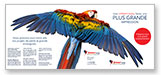 Banners
New We now have the capability to print banners of up to 51″ in length. The print quality of banners printed with our AccurioPress C12000 from Konica Minolta, is far superior than what conventional inkjet banner printers offer.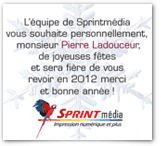 Customization
At Sprint Media we can even offer tailored and yet mass-produced printed materials! With our high-end computerized data base system, we offer our clients the choice of printing personalized leaflets, invitation cards or document covers, etc. – allowing our customers to uniquely reinforce the power of their message.
At Sprint Media, we can also do this in 4 process colours, so you no longer have to limit yourself to printing black texts only nor in just on a white background – you now have many other options.

Envelopes in 4 process colours
New at Sprint Media! We offer you the possibility to print envelopes of all standard sizes (even 12″ × 18″ envelopes) in process colours. Whether it is for your company stationary or for an invitation to a special event, you do not have to limit your choice of a Pantone print in one or two colours only.
With digital printing, your envelopes can now benefit from four-colour printing so that your envelopes will differ from those of your competitors. They will never go unnoticed in mailboxes.
Depending on your needs, you can even opt for envelopes with simple or double window(s).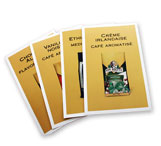 Leaflets, brochures, advertising brochures, travel brochures
Need to be at a trade or sales conference? Take advantage of Sprint Media's professional print capabilities of high-end colour leaflets for your event. At Spring Media, there is NO minimum requirements, or a need to ONLY order large quantities to meet your specified budget. Order only the number of pamphlets you need. With our high-end digital printing equipment we make it simple for you to focus on YOUR communication/printing needs whilst keeping in mind your budget.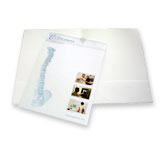 SMB or Corporate Press Packages
At Sprint Media, our specialty is speed and small quantity orders. Have your company logo printed on a cover and slip your submissions inside. Your prospects will remember the quality of your service offer or any other marketing and/or sales packages.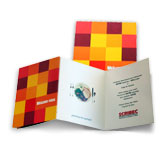 Post cards and greeting cards
Let your imagination run wild! Take advantage of Sprint Media's high-end equipment which offers you the flexibility of digital colour printing to create cards that will leave an unforgettable memory of your business.
Stationary
We print business stationary on offset presses, which allows us to offer you a wide range of papers and textures and with one or two colour Pantone (PMS) printing colours.