Finishing Equipment
Sprint Media's finishing print production equipment include some of the most advanced and modern. They are:
Lhermite Automatic Puncher:
Maximum format: 14 "x 14";
High performance drill for plastic spiral binding;
Interchangeable die cutters;
Average speed of 75,000 sheets per hour.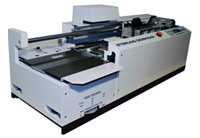 Sterling Digi-binder:
Maximum size: 12 "long, 2" thick;
Production of 200 pounds per hour;
2 rolls of glue and trimmer for more grip.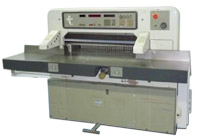 Knife Polar 92, 36 in:
Maximum cutting width up to 36 in.;
Maximum cutting thickness up to 4 in.;
With cutting programming software.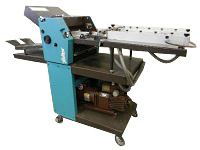 Faltex folding machine
Maximum paper size format: 14 "x 20";
It has 4 panels which allow to fold a project in 2, in 3 or in 4, or in accordion folder;
format and also in an envelope format;
It has a folding speed of 20,000 sheets per hour.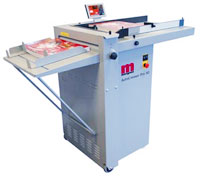 Morgana Auto-Creaser Folder
Maximum paper size format: 13″ × 20″;
Allows us to make folds (scores) on the cardboard paper (thicker paper) so that they do not crack during folding;
Specially designed for digital printing.
Cutting machine Heidelberg Cylinder KSB-A
Maximum paper size format: 15 "x 22";
For cutting die cut, perforations, micro-perforations, and numbering.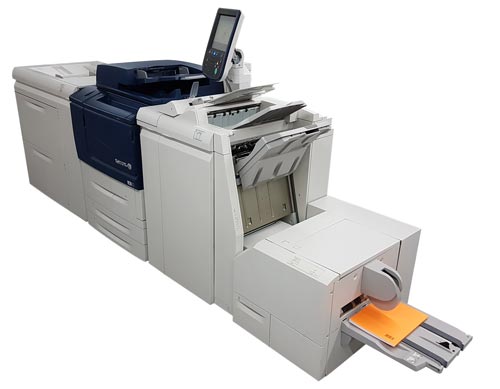 Xerox® D136 Copier and Printer
The Xerox® D136 copier with color scanner capabilities produces high-quality monochrome prints and it can effectively print up to 136 pages per minute.
This digital press is ideal for producing small books and manuals/guide books/booklets. Furthermore, with its "SquareFold Trimmer Module" finisher, the Xerox® D136 copier can efficiently create up to 100-page square-back booklets.